Representing & Protecting Clients Best Interests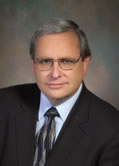 If you arrived here looking for legal counsel you are probably worried, confused or maybe even scared because you have a problem that requires legal representation. Click here to read
a letter especially to you from Don.
Attorney Don Rivard has practiced law since 1975 in Michigan. He has exclusively represented individuals and many small businesses his entire career.

During this time, Don has also been a dedicated volunteer in
the City of Dearborn Heights for over 25 years.

Our Law Firm assists ordinary people as they plan their estates, probate estates, handle real estate transactions; represents them in misdemeanor cases and litigation, including divorce, custody, support and personal injury.
At the first consultation, Don Rivard will fully discuss his client's problems; listen and answer their questions and recommend a course of action. He will clearly explain his fees and expectations.
Attorney Donald Rivard has established a reputation as a strong advocate. He is a lawyer who listens, fights, and obtains the best results possible for his clients. The Donald M. Rivard P.C. law firm assists individuals in a wide range of personal and business matters, ensuring that their rights are protected, striving to put legal issues in terms that clients will understand.
To see why Don has been rated AV by Martindale Hubbell (highest rating) in their lawyer directory and named as one of Detroit's Top Lawyers in dBusiness magazine November/December 2009 Issue check out our About page.
To schedule a consultation about matters pertaining to family law, business law, estate law, or real estate, contact us.